Ocean Hotels Barbados: A Trio of Resorts on the South Coast
By Melanie Reffes

2020-09-14T00:00:00-04:00
2020-09-14T12:15:19-04:00
en-US
Sep 14, 2020
Relax by the pool at Ocean Two Barbados Photo Credit Ocean Two Resort
A family-owned company of hotels and resorts, Ocean Hotels Barbados invites with 3 hotels on the south coast of the island. Ocean Two Resort & Residences is oceanfront on Dover Beach; Sea Breeze Beach Hotel is all-inclusive on Maxwell Coast Road and on Rockley Beach, South Beach is a chic boutique hotel ideal for families and couples.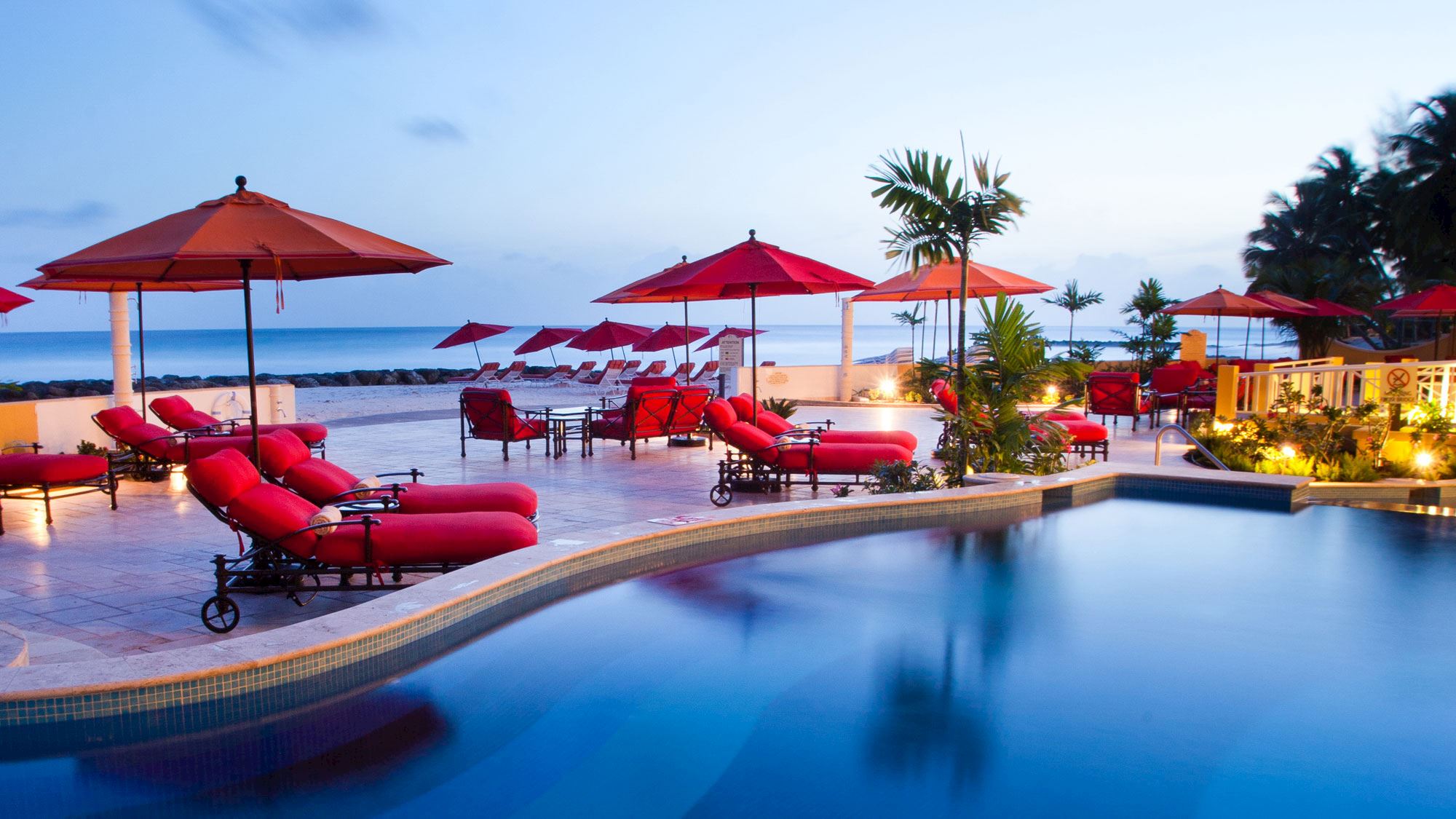 Poolside at Ocean Two on the south coast Photo Credit Ocean Two Resort
Ocean Two Resort & Residences
Reopening on October 24, 88-room Ocean Two is vacation nirvana with top-shelf must-haves from spacious suites to the island's only rooftop deck for saluting the sunset and greeting the sunrise.  A short 5 minute walk to the lively St. Lawrence Gap area with a funky array of cafes, restaurants and bars, worth the splurge add-ons at the resort run the gamut from pre-arrival grocery service to a Lover"s Treat Basket unapologetically sinful with a bottle of wine, strawberries and chocolate.  A warm guest welcome includes a chilled bottle of bubbly on arrival and stylish suites where rose petals decorate the bed and chocolate-covered strawberries are a divine guilty pleasure. "Ocean Two is a modern contemporary luxury property with views and rooms that cannot be matched anywhere on the island," said Jacqui  McDermott, sales & marketing manager, Ocean Hotels Barbados,  "the staff are friendly professionals who provide personal service to craft your stay your way."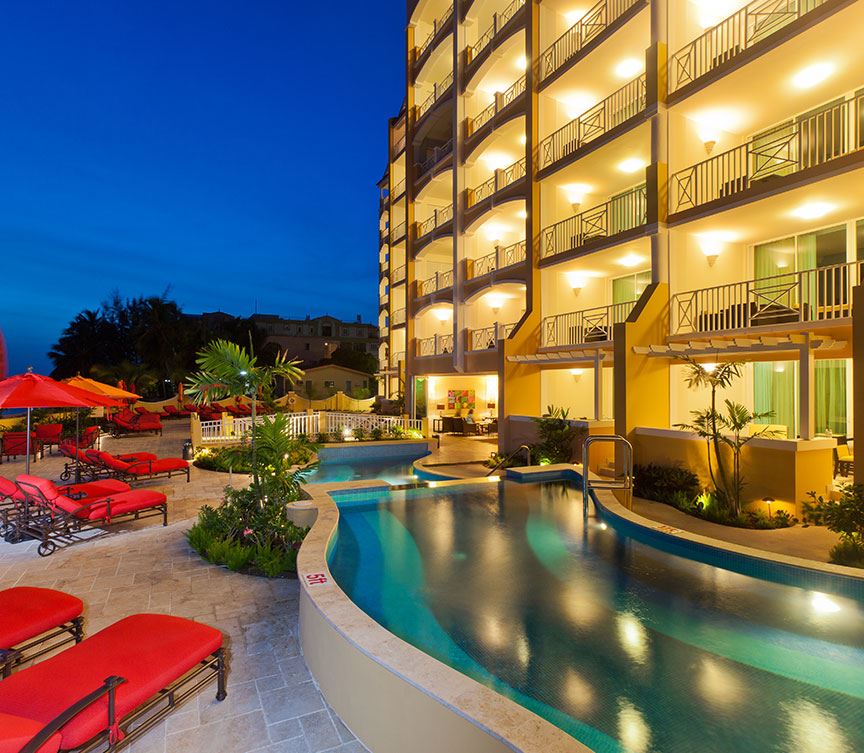 Ocean Two Resort & Residences is oceanfront on the south coast Photo Credit Ocean Two Resort
Designed with panache, rooms offer ocean views and spa treatments en-suite. Various categories include Deluxe Hotel Room with a spacious Jacuzzi and Oceanfront Penthouses with 1,500 square feet of living space, dining room and palatial bathrooms.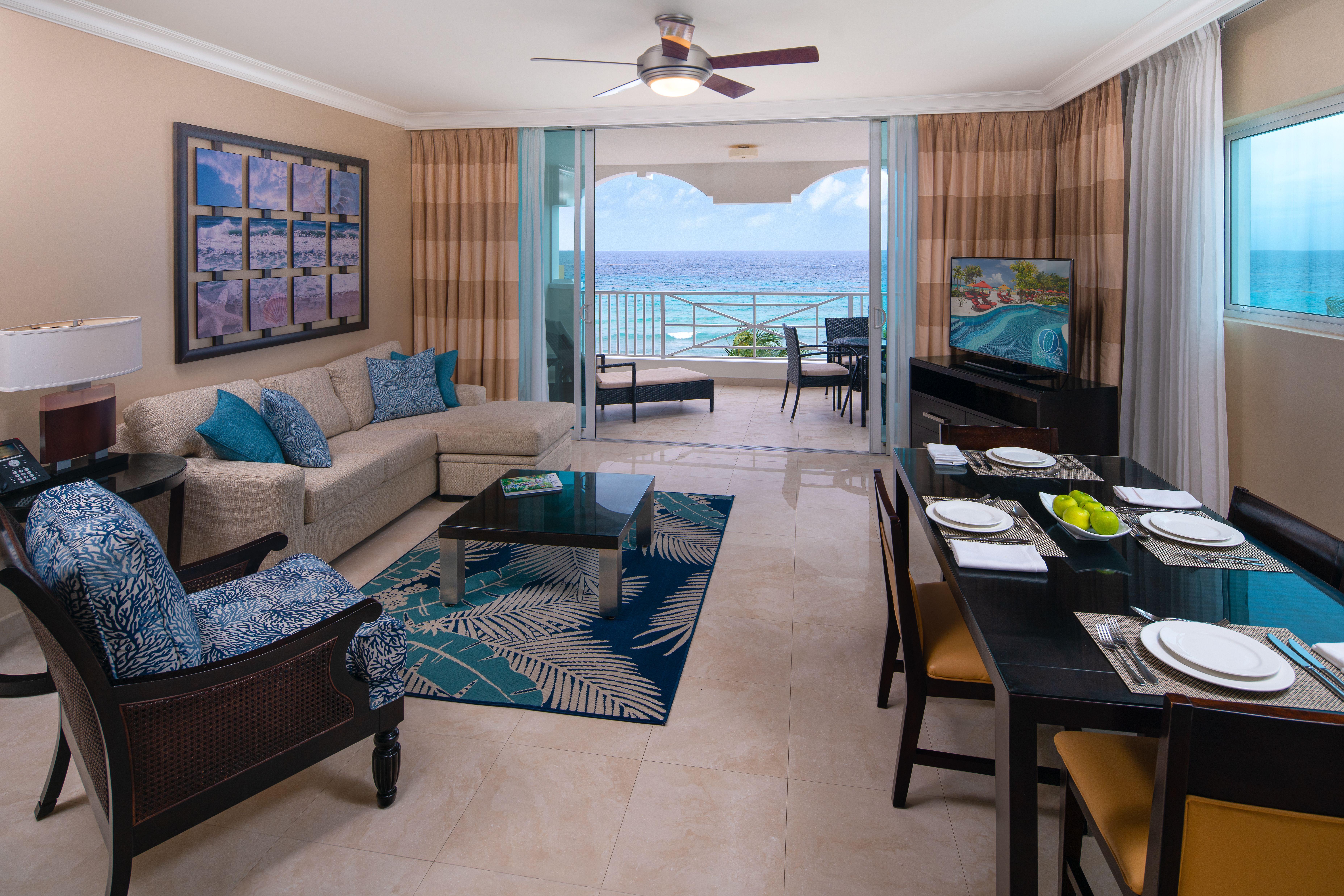 One Bedroom Ocean Front Suite Photo Credit Ocean Two Resort
Cool pools include a watery winder surrounded by uber- cozy sun loungers and a spacious deck with an adults-only rooftop plunge pool, the only one on the island.  The blowing of a conch shell signals the start of Happy Hour. The Quench Swim-up Pool Bar is the place to be on a sunny afternoon.  On the beach, servers are delighted to deliver rummy rum punch and refreshing cocktails to your chaise lounge in the sand.   For a dose of Vitamin Sea, swimming is ideal with boulder rocks and a reef providing impeccable conditions for snorkeling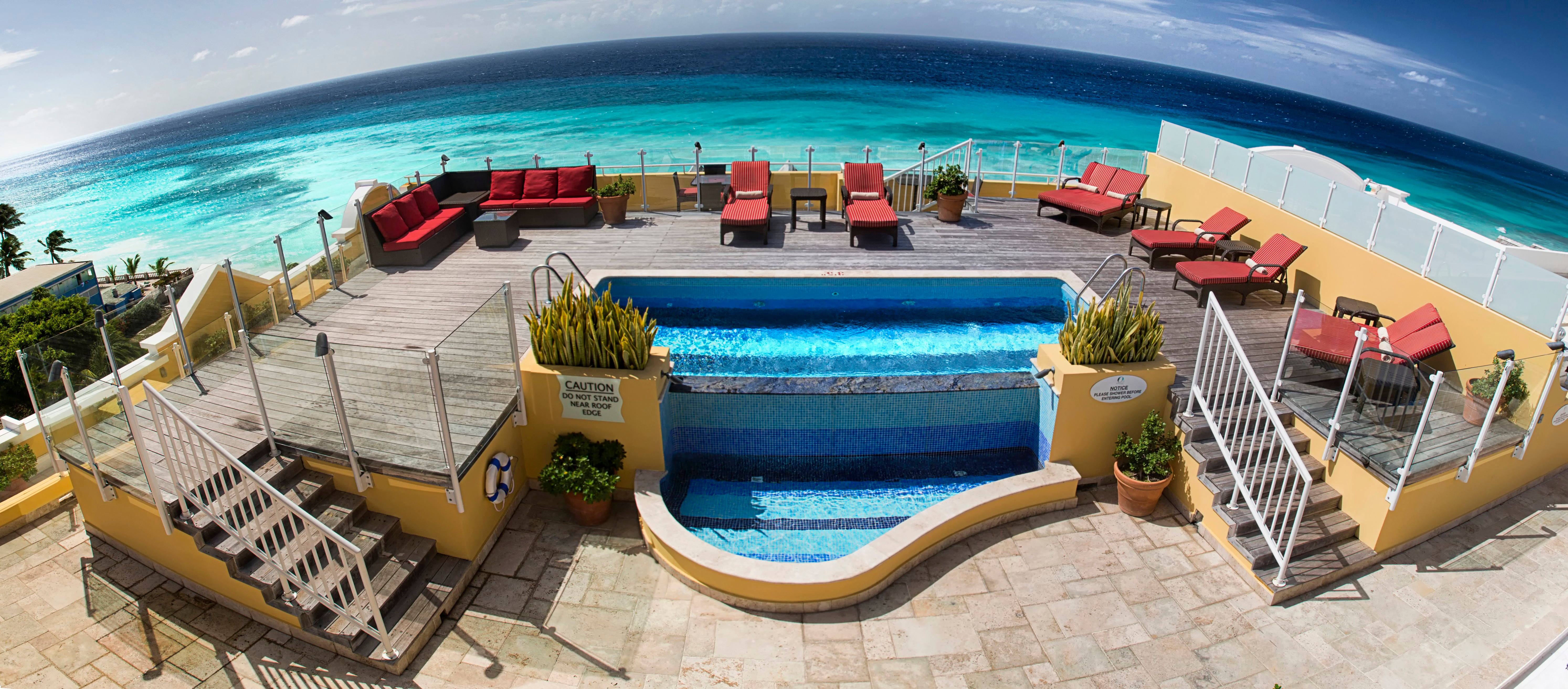 Roof Top Panorama Pool and Deck Photo Credit Ocean Two Resort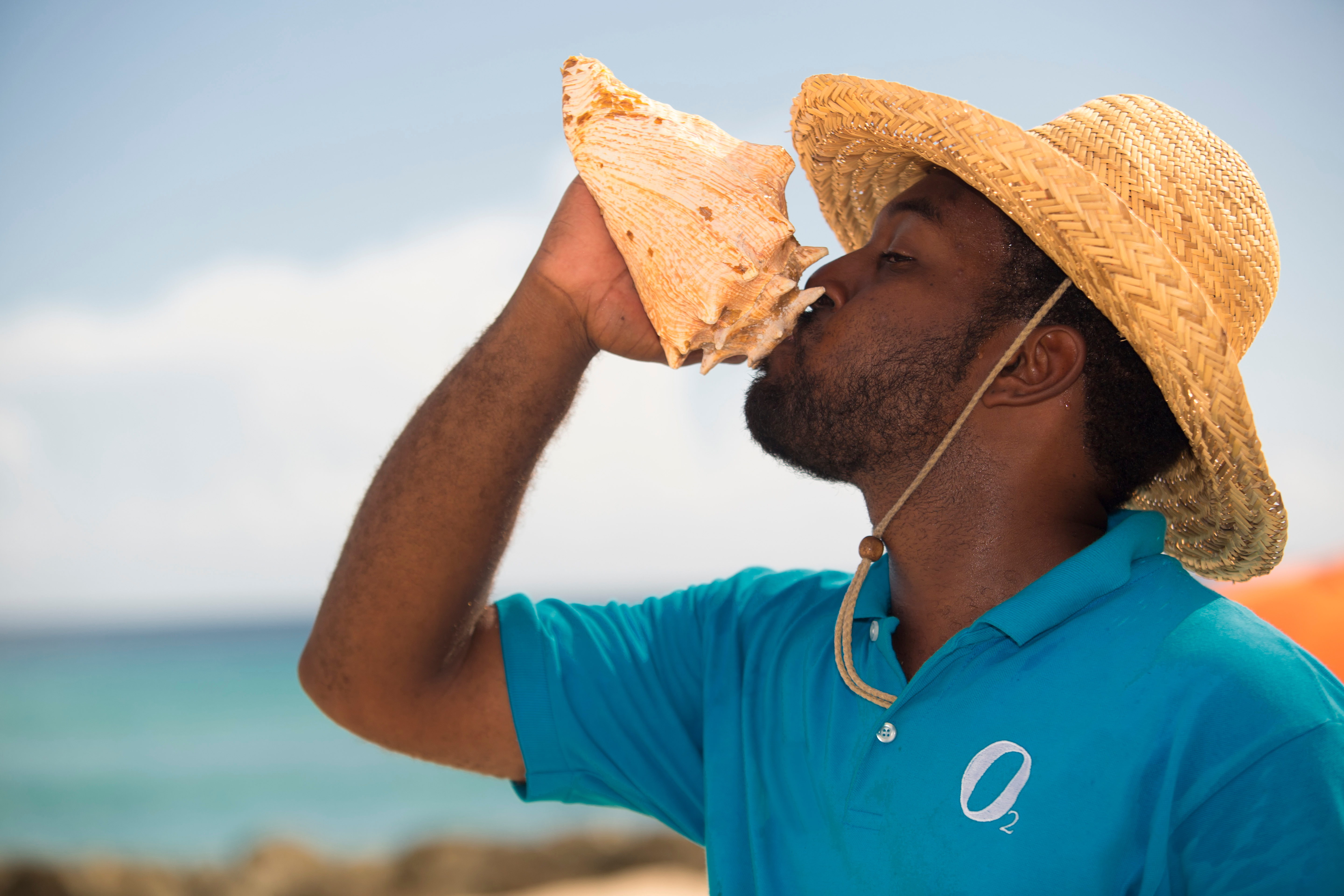 A conch shell is blown to signal the start of Happy Hour Photo Credit Ocean Two Resort
Catnip for foodies, Taste Restaurant marries local ingredients with Bajan and global recipes. Delectable signatures aim to please from grilled catch of the day, Asian barbecue and Bajan Cutters that pair nicely with a fruity cocktail shaken and stirred with Mount Gay Rum distilled on the island.   For couples in the mood, private dining on the beach, dinner en-suite and a picnic on the sand are available with reservations made in advance.  Theme nights are worth sticking around for like Tuesday Roti & Wraps, pizza and pasta on Thursdays, Friday Night Roast & Lime and the Saturday Beach BBQ serenaded by local bands strutting their stuff on the sand.  Stop by the Oasis Lounge & Bar for a creative cocktail created by expert mixologists, pre-dinner aperitif and a nightcap.  Room service is available from morning till night. www.oceantwobarbados.com/
South Beach Hotel
A seashell away from Rockley Beach where swimming, snorkeling, and surfing in the Caribbean Sea is the stuff of a well-deserved vacation, South Beach is a 49-room all-suite hotel primo for families and couples. The onsite restaurant serves breakfast (included in room rates) as well as provides poolside and room service. Spa treatments are also available in-room.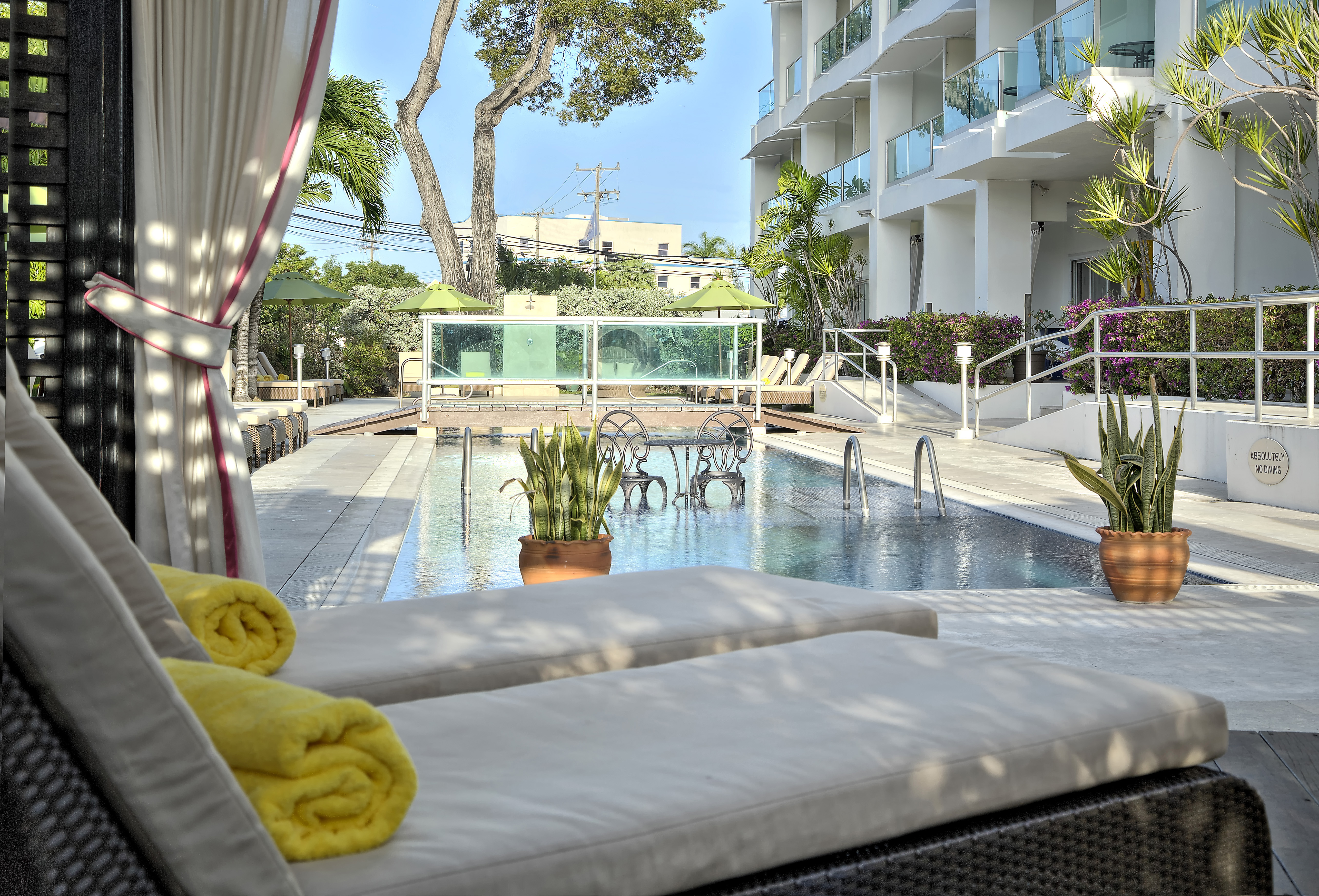 Photo Credit South Beach Hotel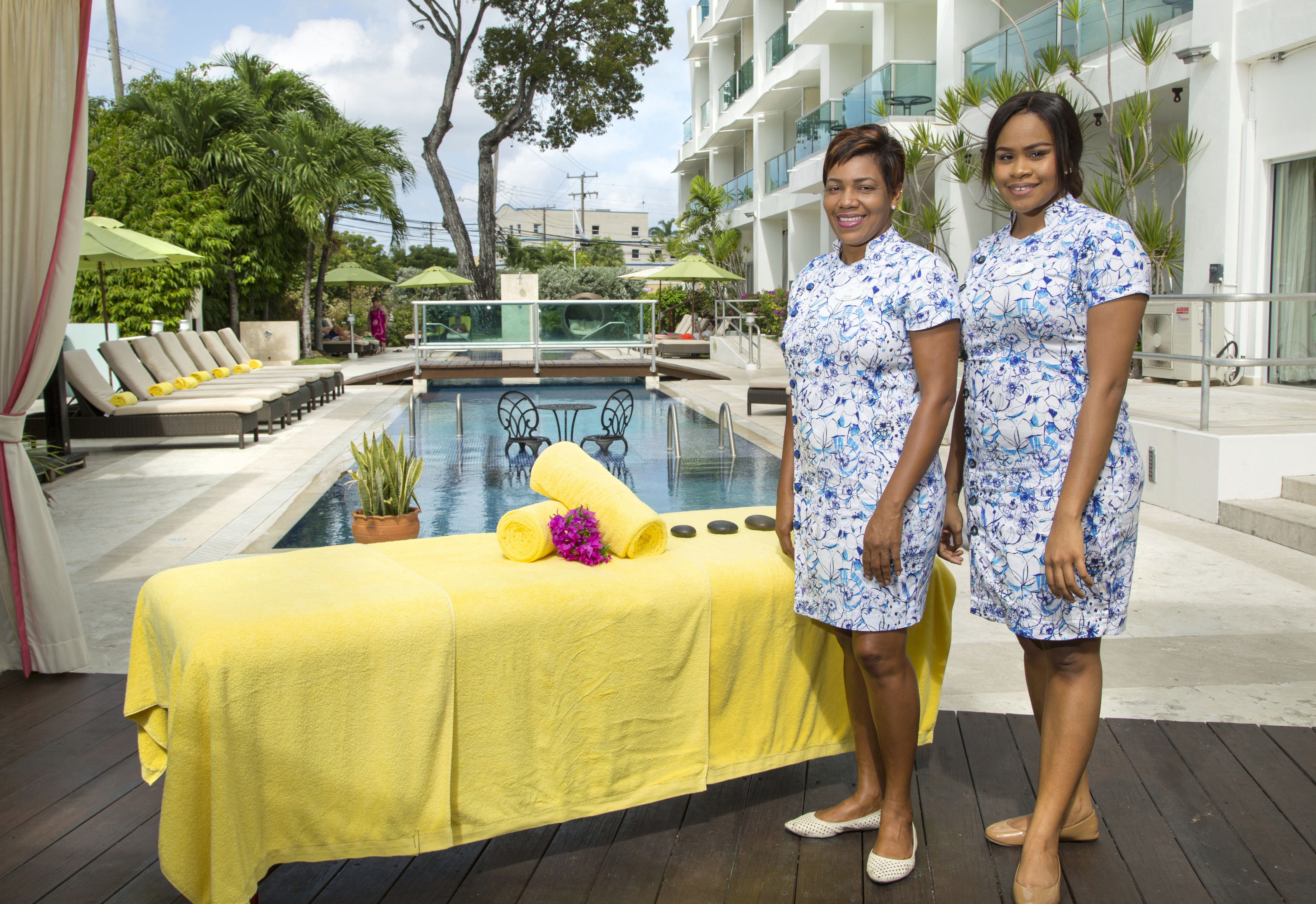 On site spa services at South Beach Hotel Photo Credit South Beach
The outdoor pool runs the length of the resort with a shallow end for kids and a sunny perch for the grown-ups. Sun loungers with umbrellas are for poolside sips and snacks complimented by cold towel service. For sunset watching or a brisk power walk, South Coast Boardwalk runs for 1 kilometer from Rockley Beach towards Bridgetown.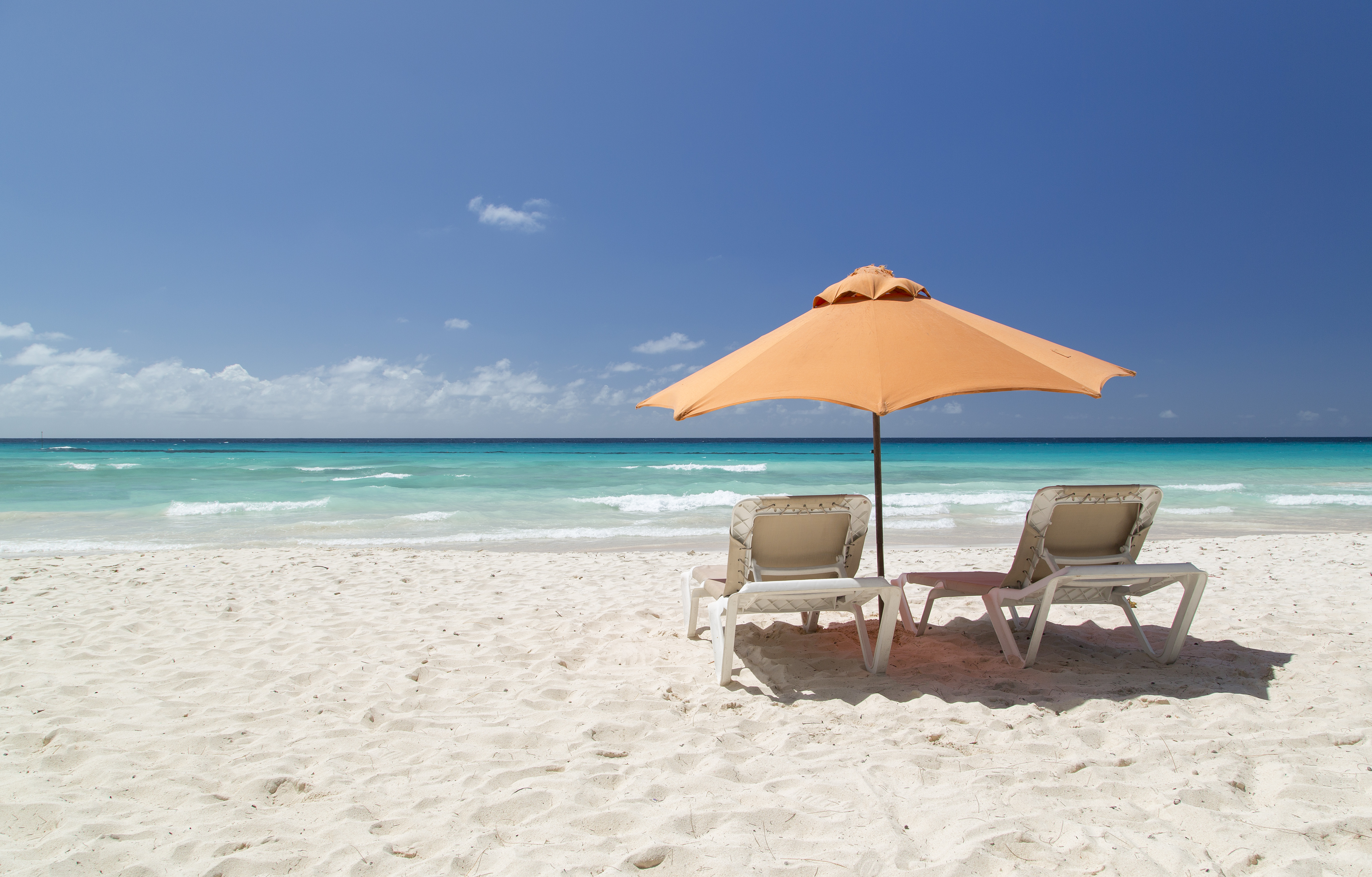 South Beach Hotel is a short stroll to Rockley Beach Photo Credit South Beach Hotel
"Beach days are perfect because the hotel is just across the way from one of the best beaches in Barbados where you can meet new friends as it"s popular with locals and visitors alike, "adds Jacqui   McDermott, sales & marketing manager, Ocean Hotels Barbados, "in the evening, take a lovely stroll along the boardwalk where you'll find cafes and restaurants at your fingertips." www.southbeachbarbados.com/
Sea Breeze Beach House
Sea Breeze Beach House is all-inclusive on the south coast  Photo Credit Sea Breeze Beach House
All-inclusive on Maxwell Coast Road, Sea Breeze Beach House is a delightful boutique-style hotel with 122 newly renovated rooms and suites. With a vibe akin to staying in your own Bajan beach house, the resort is family-friendly on nearly 3 acres of fragrant tropical gardens.  A trio of pools and long stretches of white powdery sand await a sunny day. Upping the ante, there's a floating sundeck a short swim from the shoreline , 4 bars, Jacuzzis, Teen's Club, Kid's Club , nightly entertainment and a six-pack of dining options like Aqua Terra for seafood , The Flying Fish for barefoot beachside fare and fine dining at  Cerulean Restaurant & Bar. For an 'eat local' experience, stop by De Rum Shop for an icy Banks beer and pastries that hit the sweet spot.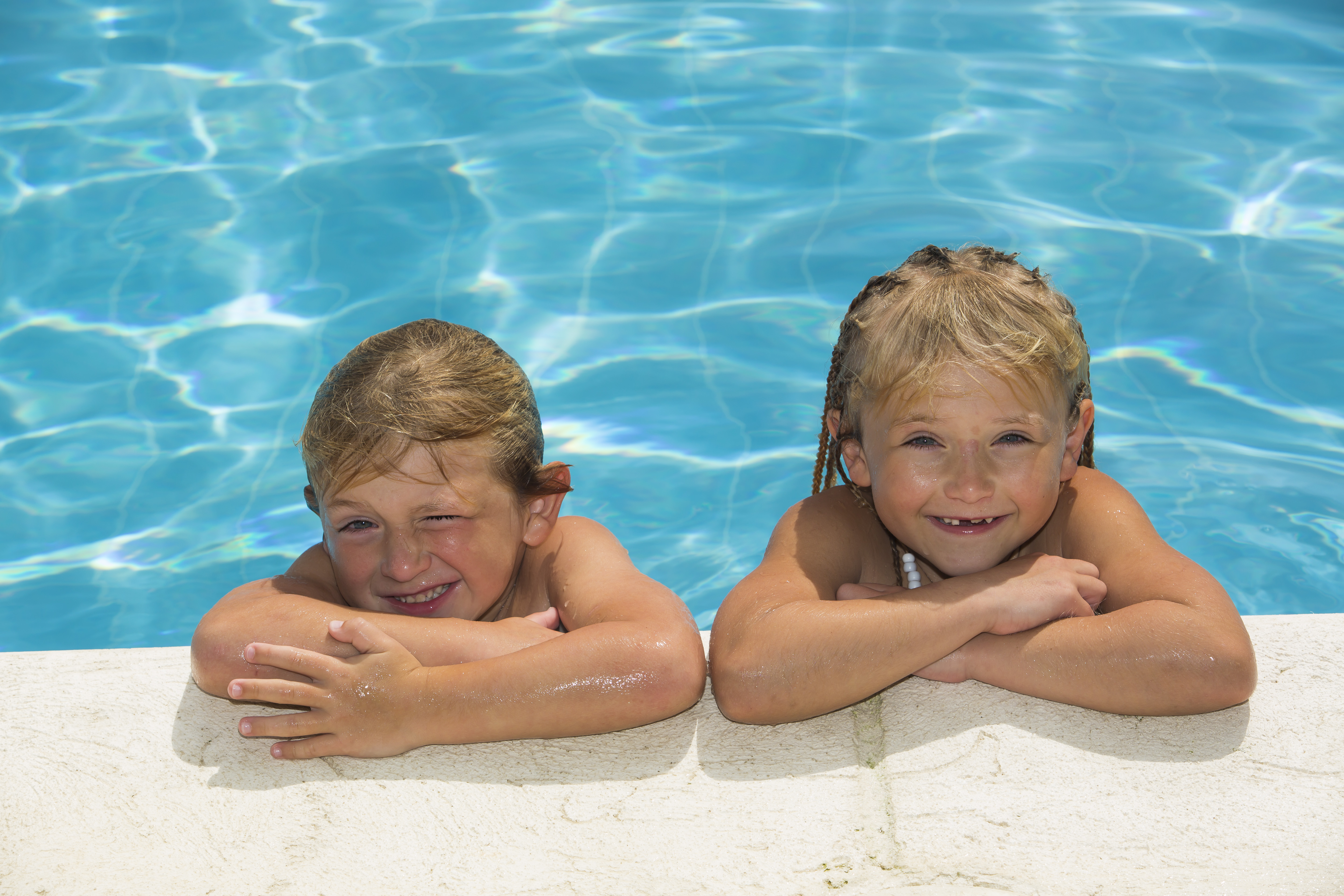 Happy campers in the family pool   Photo Credit Sea Breeze Beach House
"Ninety percent of the rooms, all of the restaurants and all of the pools have ocean views, " adds Jacqui  McDermott, sales & marketing manager, Ocean Hotels Barbados,  "we're with a boutique beach house vibe on a luxury all-inclusive basis, what"s not to love? " www.sea-breeze.com/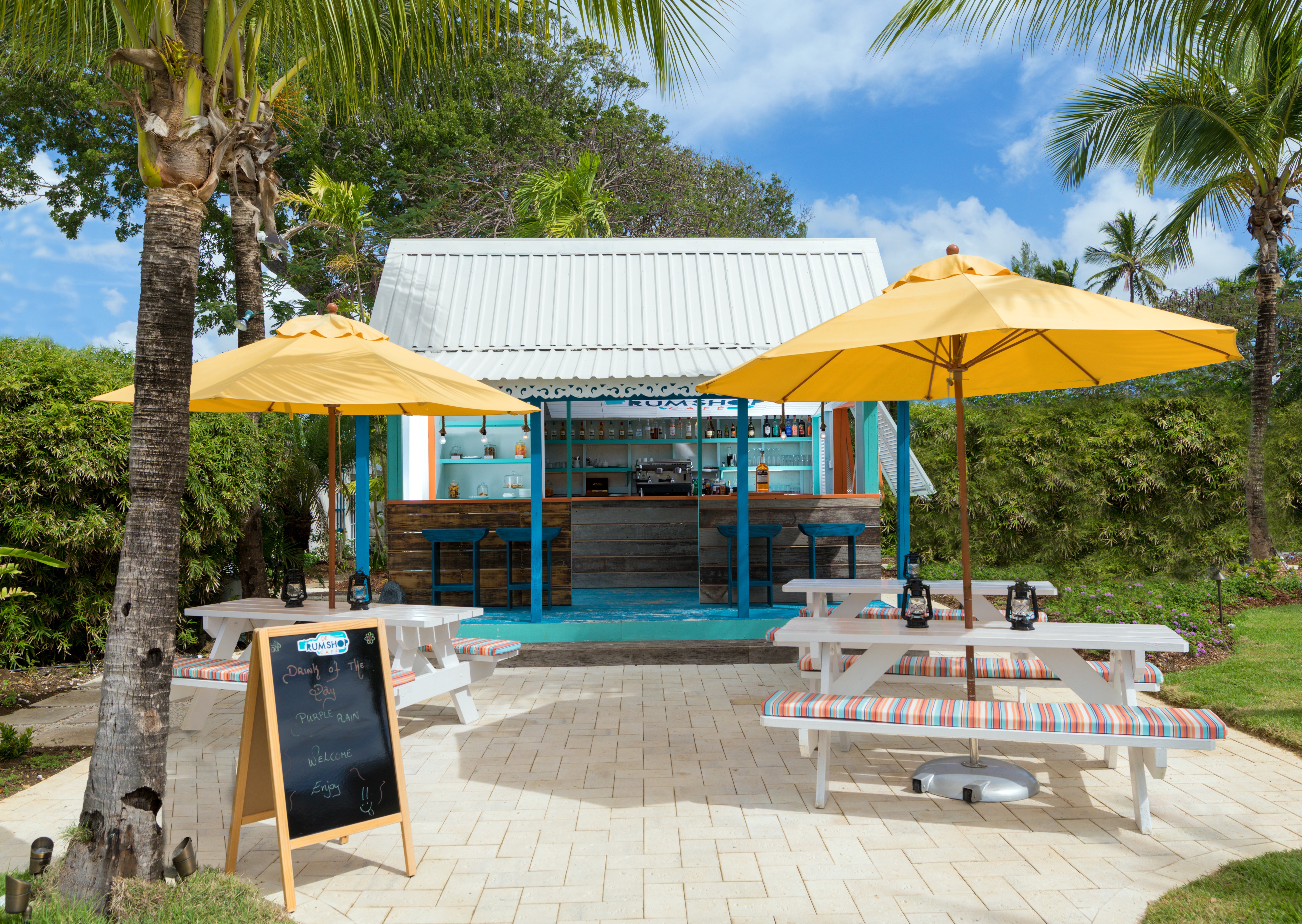 De Rum Shop Photo Credit  Sea Breeze Beach House 
At all 3 Hotels
Pampering and privacy reign supreme with facials, rubs and scrubs en-suite and popular with couples on a mission to unwind.   For a special occasion, hair and make-up services are available in the privacy of your room. For a sunrise treat, breakfast in bed with a glass of champagne is a must-have upgrade.  Keeping the theme, private casual picnics and elegant dinners on the beach are postcard-perfect.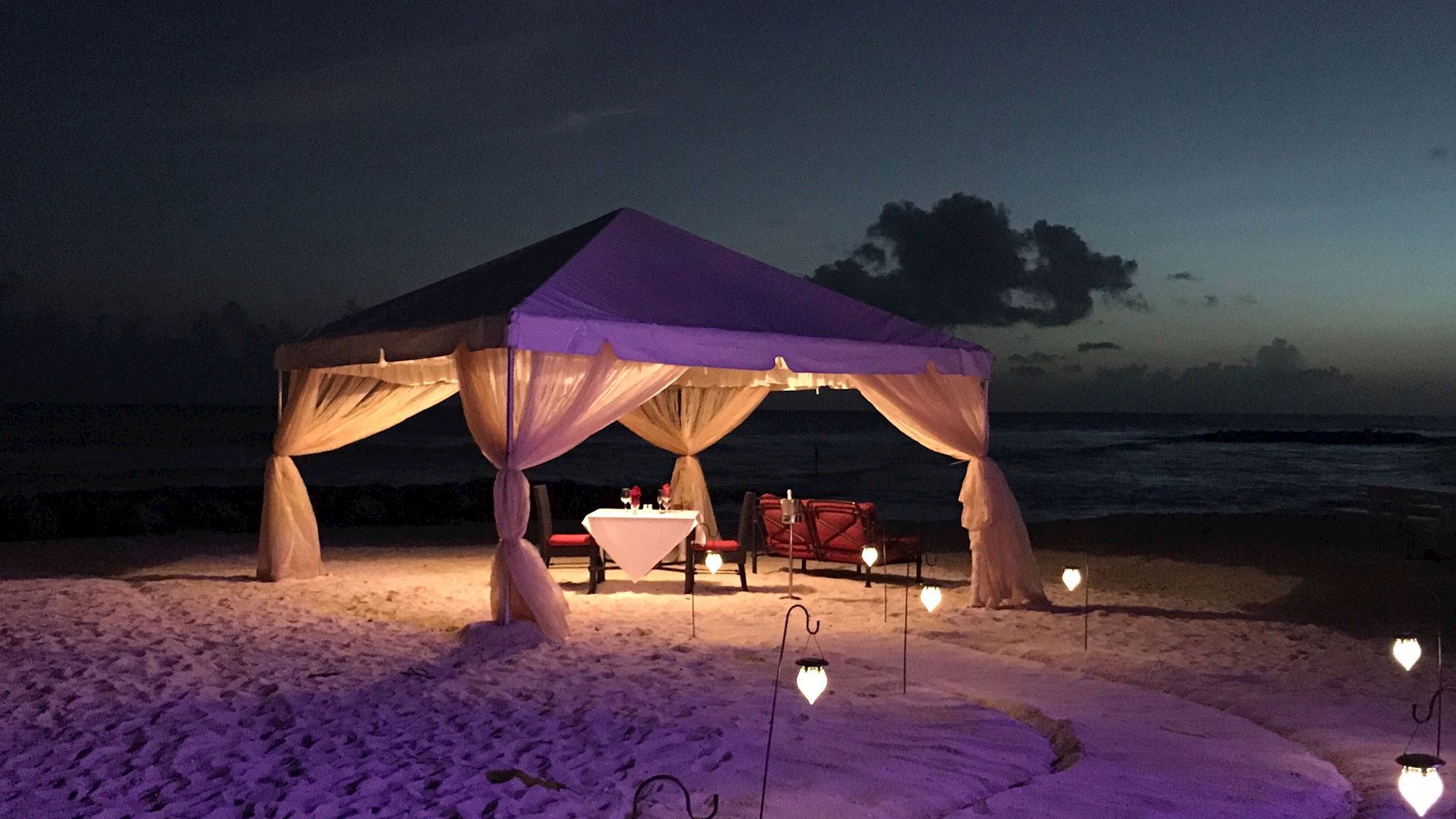 Elegant dinner on the beach Photo Credit Ocean Two Resort
A boatload of bucket list must-do's are offered from diving among the sunken shipwrecks and burning off those breakfast calories kayaking in the Caribbean Sea to snorkeling, boogie boarding and taking five on a pool float.  For a day on the water, sailing on a Hobie Cat is the real deal and for those who like to learn something new, try surfing lessons.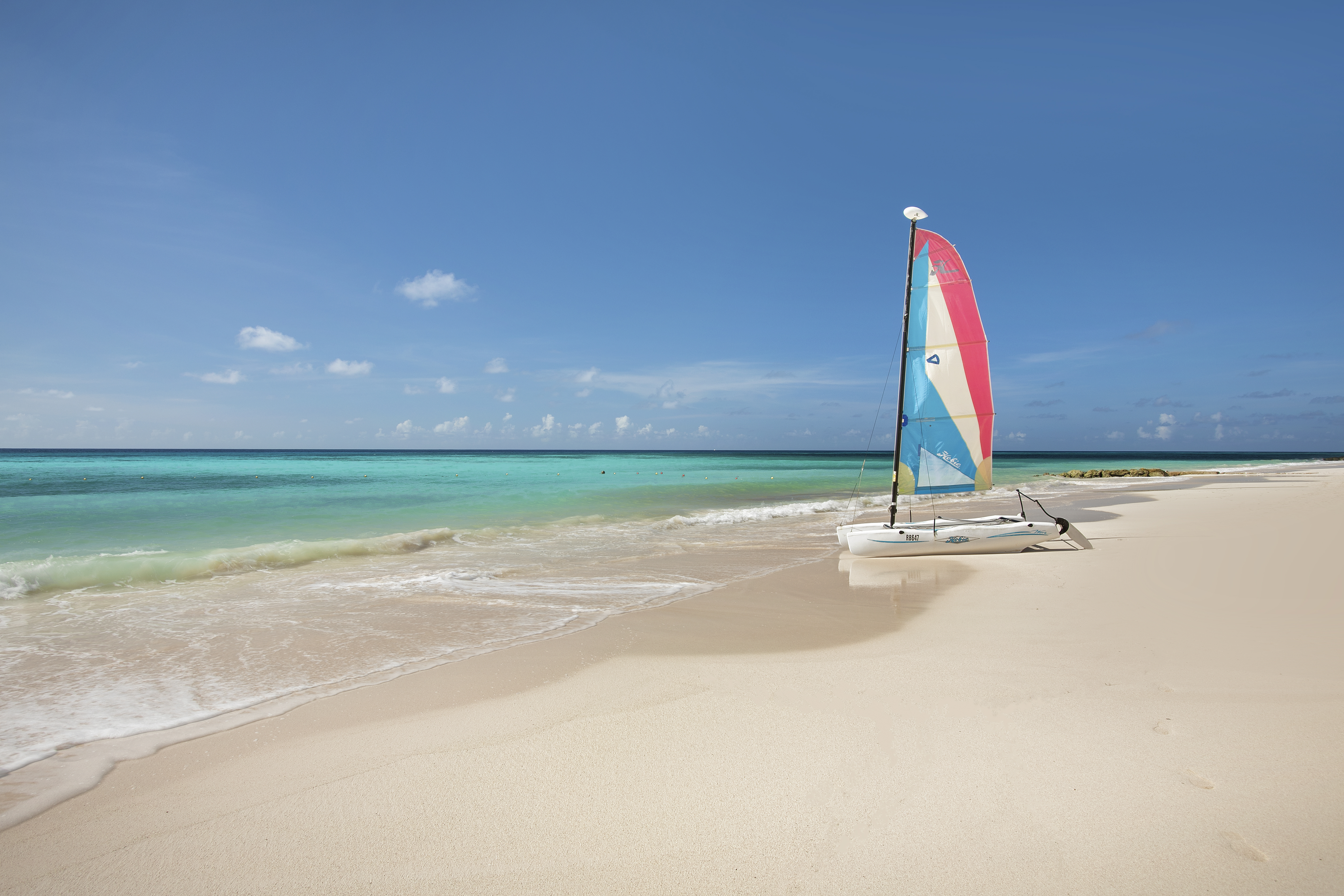 Non-motorized watersports at all 3 resorts Photo Credit Sea Breeze Beach House
Spend an afternoon at the Barbados Wildlife Reserve where you'll find monkeys, tortoises, tropical birds and a reptile house. In Saint Peter, St Nicholas Abbey built in 1658 is one of only three Jacobean mansions in the Western Hemisphere.  Today, the former plantation house is a museum and rum distillery.  More rum sampling at the Mount Gay Visitors Center with tastings, tours and a terrific gift shop. For the outdoorsy set, horseback riding along the Atlantic Coast is a saddle-up adventure on the hills and along the trails.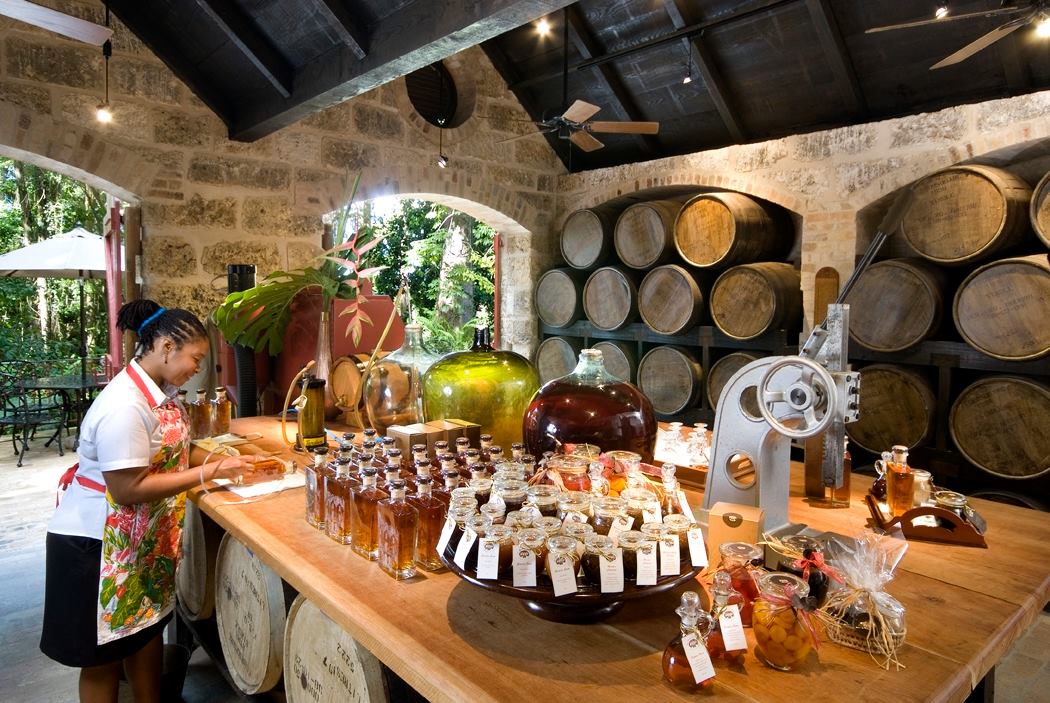 St. Nicholas Abbey produces rum from sugar cane Photo Credit St. Nicholas Abbey
Wedding planners make dreams come true with soup-to-nuts planning of your special day. From ceremonies on the beach and receptions tailored to different budgets and styles, the Ocean Hotels Weddings and Events team at all 3 resorts are delighted to arrange weddings, vow renewals, anniversaries and other special occasions.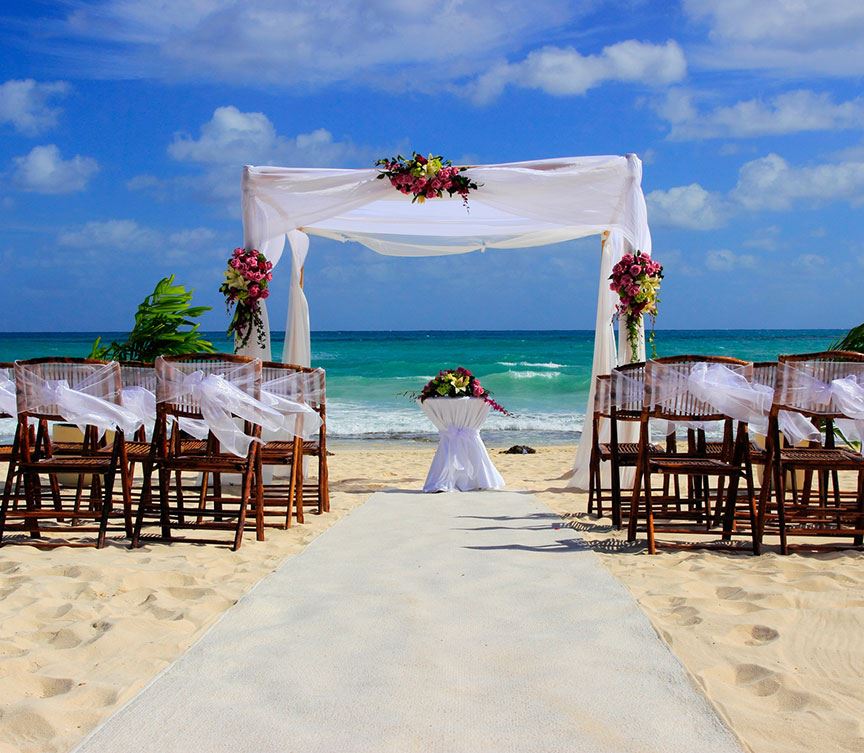 Weddings on the sand Photo Credit Ocean Two Resort
Giving back
Making a big impact in communities around the world, 'Pack for a Purpose'  www.packforapurpose.org/ encourages travelers to leave space in their luggage for needed supplies. Check with the resort before packing and check the website for items most needed.  In Barbados, guest donations benefit local special needs schools facilitated by Variety, the Children's Charity of Barbados.  www.varietybarbados.org/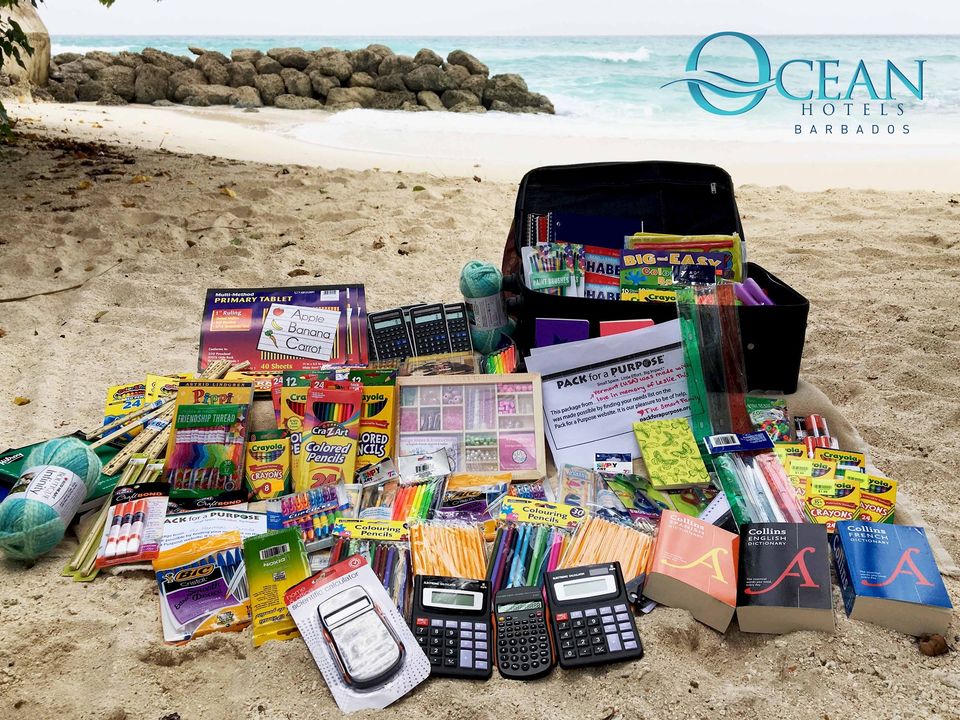 "Pack for a Purpose" helps local special needs schools  Photo Credit Ocean Hotels Barbados
Plan Ahead
Opening in June 2021, O2 Beach Club and Spa  on Dover Beach is a luxury all-inclusive with 130-rooms and suites, swim-up rooms, 3 pools, 7 bars, spa, Teen Lounge and 6 dining options like Elements for a mimosa-fueled breakfast and Bluefin on the beach to the Sky Terrace for tapas on the rooftop and Oro for fine dining.  Ratcheting up the wow factor, gratis add-ons include food and drink service on the beach and at the pool, suite-to-beach Wi-Fi, non-motorized sports and limitless access to dining at the Sea Breeze Beach House.  Coming soon: www.02beachclubbarbados.com.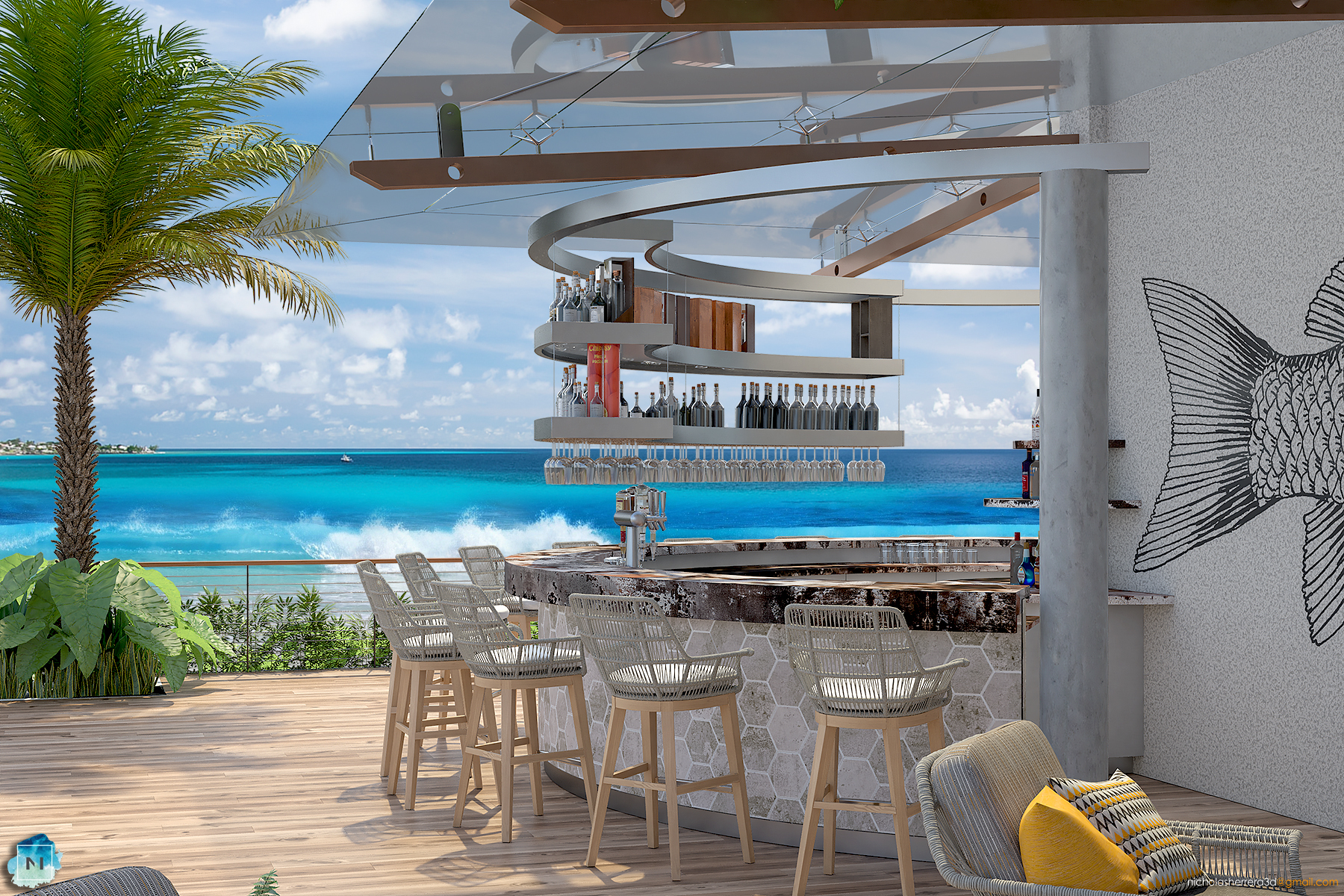 Photo Credit O2 Beach Club and Spa